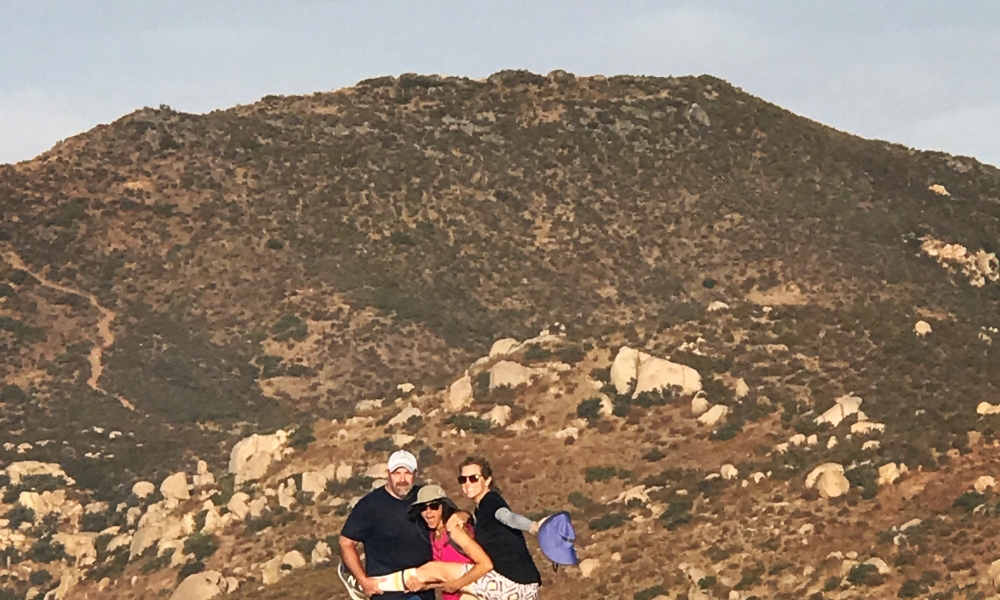 Demanda de Viajes Durante El Verano Aumenta a Medida Que Los Adultos Mayores Vacunados Se Recuperan
Después de la Cirugía de Reemplazo de Articulaciones, los Dolores de Rodilla y Cadera ya no Deberían Disminuir su Ritmo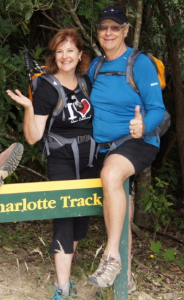 A medida que continúa el proceso de vacunación a nivel nacional y los Centros para el Control y la Prevención de Enfermedades actualizan sus reglas generales del uso de mascarillas en ambientes interiores y exteriores para personas que están completamente vacunadas, los estadounidenses de todas las edades se sienten ansiosos por viajar y reanudar las actividades recreativas que se han perdido durante más de un año.
Según una encuesta de Triplt, las vacunas son la principal explicación del auge actual de las reservas de viajes, y el 56% de las personas encuestadas afirmó que estar completamente vacunados es la razón número uno por la que están saliendo de viaje por carretera o planean volar. Con la TSA reportando un promedio de más de 1 millón de pasajeros al día en marzo de 2021, los expertos de la industria predicen un retorno del 70-80% en viajes de placer por aerolíneas este verano. Los viajeros que están completamente vacunados también podrían comenzar pronto a visitar las 27 naciones de la Unión Europea (UE) este verano. Según la propuesta de la Comisión Europea, las personas que hayan recibido vacunas aprobadas por la UE al menos 14 días antes de su llegada serían elegibles para viajar.
Desafortunadamente, las perspectivas de volver a viajar no son tan prometedoras para las personas que sufren de dolores de rodilla y cadera. A medida que otros reanuden un estilo de vida activo, estas personas permanecerán al margen hasta que decidan buscar el tratamiento que necesitan.
Para el dolor crónico de rodilla y cadera, la causa más común es la artritis, que incluye también la osteoartritis, la artritis reumatoide y la artritis traumática, que hacen que el cartílago que normalmente amortigua los huesos se inflame, se desgaste o se rompa. Para muchas personas, el dolor y rigidez a causa de esto se vuelve insoportable e incluso incapacitante. La medicación y la fisioterapia tienen limitaciones para tratar las causas y los efectos.
En The Leone Center for Orthopaedic Care, el reconocido cirujano Dr. William Leone se especializa en el tratamiento de problemas de rodilla y cadera, ya sean el resultado de la destrucción de una articulación, una lesión o desgaste natural.
Gracias a los avances en las técnicas quirúrgicas, los reemplazos de rodilla y cadera que realiza el Dr. Leone son menos invasivos y más precisos que nunca. Por lo general, los pacientes ya caminan pocas horas después de su cirugía y se van a casa más tarde ese mismo día. La mayoría se deshace de sus andadores y bastones en cuestión de días, se ducha, comienza a conducir, hace ejercicio en una piscina a las dos semanas y vuelve al trabajo y a sus actividades normales tan rápido como lo desea.
El método del Dr. Leone, el cual está enfocado en el paciente, juega un papel importante en ayudarles a recuperarse mucho más rápido que nunca e incluye el uso de nuevas técnicas y tecnologías quirúrgicas, el mantenerse por delante de la curva del dolor mientras se regula el dolor, la prevención de infecciones, el uso de prótesis mejoradas, así como educar y preparar a los pacientes para la cirugía.
El Dr. Leone y su equipo combinan tecnología de vanguardia con una buena atención tradicional en la que la relación médico-paciente es tan importante como el tratamiento. Una y otra vez, el equipo del Dr. Leone ve que los pacientes que ingresan a cirugía estando preparados y sabiendo qué esperar se recuperan mucho más rápido y tienen una mejor experiencia.
Enfocado en su misión de restaurar la calidad de vida de todos sus pacientes, The Leone Center for Orthopaedic Care brinda una experiencia médica personal, positiva e integral. El Dr. Leone y su equipo han creado un ambiente en el que los pacientes se sienten cómodos haciendo preguntas y luego reciben respuestas razonadas e informativas, desde la primera llamada telefónica y la visita hasta la atención posoperatoria. Aquellos que saben qué esperar de la cirugía tienen menos ansiedad, mantienen una actitud positiva y se recuperan más rápido que los individuos que están menos informados. Como dice el refrán, el conocimiento es poder, y esto constantemente produce mejores resultados y provee una mejor experiencia.
Entonces, no deje que sus aprensiones le detengan. En su lugar, programe una cita, alivie el dolor y haga sus maletas.
The Leone Center for Orthopaedic Care en Holy Cross Health está ubicado en 1000 NE 56th Street en Fort Lauderdale. Para más información o para agendar una consulta, por favor llame al 954-489-4575 o visite holycrossleonecenter.com
https://holycrossleonecenter.com/wp-content/uploads/2021/06/Karen-Geller-scaled.jpg
2560
2560
Joseph Corsino
https://holycrossleonecenter.com///wp-content/uploads/2017/11/Leone-Center-Logo@2x.png
Joseph Corsino
2021-06-23 12:20:57
2022-02-18 15:39:43
Demanda de Viajes Durante El Verano Aumenta a Medida Que Los Adultos Mayores Vacunados Se Recuperan