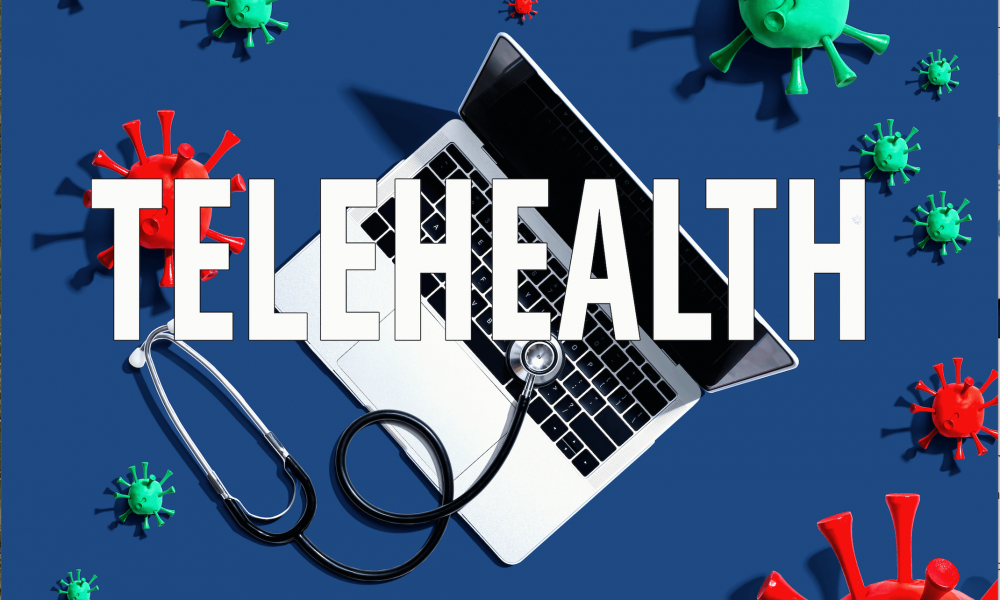 ¿Preocupado por los Riesgos de Covid o No es Local? -Las Consultas Virtuales de Telesalud Proveen Exhaustivas Evaluaciones Para Pacientes que Están Considerando una Cirugía de Cadera o Rodilla
Incluso antes de que la pandemia del COVID-19 cambiara la vida de todos, la telesalud estaba ganando impulso. Desde entonces, ha demostrado ser un recurso invaluable y una tendencia bienvenida para la comunidad de la atención médica. De acuerdo al rastreador regional mensual de telesalud de The American Journal of Managed Care, la demanda de telesalud aumentó en un 2,980% a nivel nacional entre septiembre de 2019 y septiembre de 2020.
El Dr. William Leone, jefe de The Leone Center for Orthopedic Care, y su personal de apoyo han adoptado la tecnología de telesalud que permite consultas virtuales con pacientes de todo el mundo. Hasta que una vacuna se encuentre ampliamente disponible al público y la pandemia esté controlada, muchos pacientes, incluso aquellos que viven en el Sur de la Florida, prefieren programar una consulta virtual. Esta opción permite a los pacientes evitar una posible exposición al coronavirus y programar convenientemente una evaluación personalizada en el momento que ellos elijan.
El Dr. Leone y su equipo se preparan para cada consulta virtual tan minuciosamente como lo harían para una evaluación en persona. El Dr. Leone obtiene y revisa minuciosamente los historiales médicos, incluidos estudios anteriores, como radiografías, resonancias magnéticas y análisis de sangre, junto con los detalles de cualquier cirugía anterior, antes de la cita programada.
Con un historial médico completo a la mano, el Dr. Leone puede pasar más tiempo enfocándose en comprender las preocupaciones, metas y problemas específicos de esa persona en particular durante la consulta. "Me da la oportunidad de conocer mejor a cada paciente a nivel personal y hago preguntas sobre su estilo de vida, sus frustraciones y su dolor."
"Intento comprender mejor sus objetivos a corto y largo plazo y qué sistema de apoyo tienen o no tienen," dice el Dr. Leone. "Si me estoy reuniendo con alguien que ya ha tenido un reemplazo de rodilla o cadera y no está bien, me da la oportunidad de comprender mejor la historia de esa articulación, cualquier síntoma específico que pueda estar creando, y luego describir los pasos que deben ser tomado para definir mejor el problema y crear un plan para luego solucionarlo".
Estas consultas virtuales son simples de organizar, comienzan de inmediato, son fáciles de navegar tecnológicamente y generalmente duran 45 minutos. "Mi personal ayuda a todos nuestros pacientes a programar la cita y dedicará el tiempo que sea necesario para ayudar a los pacientes que tienen menos conocimientos de tecnología a hacer que todo funcione", dice el Dr. William Leone.
"La telesalud elimina de manera eficaz las barreras para la prestación de atención médica, como la distancia, la movilidad y las enfermedades", dijo el Dr. Leone. "Además de reunirme con posibles pacientes, puedo visitar con mayor facilidad a los pacientes actuales que he operado recientemente, monitorear su progreso y abordar cualquier inquietud".
Con las consultas de telesalud virtual volviéndose mucho más comunes, no es inusual para el Dr. Leone reunirse con sus pacientes "en persona" el día de sus cirugías o el día antes de sus cirugías por primera vez. Haga clic aquí para un testimonio de un paciente de telesalud satisfecho.
https://holycrossleonecenter.com/wp-content/uploads/2020/12/Screen-Shot-2020-12-21-at-12.49.42-PM-e1608573146156.png
1179
1900
Joseph Corsino
https://holycrossleonecenter.com///wp-content/uploads/2017/11/Leone-Center-Logo@2x.png
Joseph Corsino
2020-12-30 11:29:06
2022-02-19 10:28:10
¿Preocupado por los Riesgos de Covid o No es Local? -Las Consultas Virtuales de Telesalud Proveen Exhaustivas Evaluaciones Para Pacientes que Están Considerando una Cirugía de Cadera o Rodilla