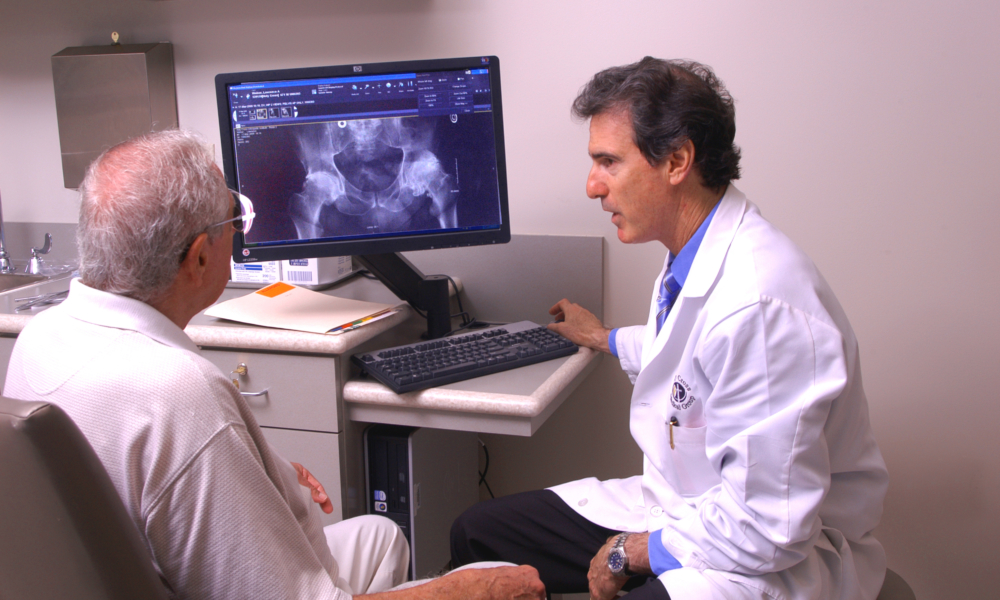 Top 20 Questions to Ask Your Orthopedic Surgeon Prior to Hip or Knee Surgery
–
On my medical blog, I have discussed many topics surrounding complex hip and knee issues, from understanding joint pain to choosing the right orthopedic surgeon.
As head of the of the Leone Center for Orthopedic Care at Holy Cross Hospital in Fort Lauderdale, my practice focuses exclusively on solving complex hip and knee problems, including hip and knee replacement surgery and knee arthroscopy.  Over the past 10 years, I have performed more than 5,000 joint replacement surgeries.
If I were having this type of surgery, here are the top 20 questions I personally would ask my orthopedic surgeon:
How much improvement can I expect from my surgery?
What is your experience in performing this surgery, and how many have you done before?
Are you Board Certified?
On average, how many of these surgeries are done annually at the hospital with which you are affiliated?
Will you provide me with either written materials or digital media about this surgery and/or other pre-operative counseling?
What type of implant will be used on me, why did you choose it and what is the prosthesis track record?
What are the risks involved with this type of surgery and how common are they?
What type of anesthesia will be used and what are the risks?
Which, if any, medications will I need to stop taking prior to surgery?
Can I avoid a blood transfusion or if needed during surgery, what are the safeguards?
How much post-operative pain can I expect and what medication will I be given for pain?
How long will I be in the hospital and will I need to go to a rehabilitative center after the surgery or will I be able to go home?
What types of complications might occur after surgery?
What are the signs of these complications?
How soon after surgery will I start physical therapy?
Will I need to have continued outpatient therapy or at-home therapy?
Will I need to arrange for any type of at-home assistance and if so, for how long and will my medical insurance cover this?
What limits will there be on activities, such as bathing, driving, diet and other routine physical activity and if so for how long?
How long will I be out of work and when can I drive?
For how long and how often will I need to return for follow-up visits?
We thank you for your readership. If you would like a personal consultation, please contact our office at 954-489-4575 or by email at LeoneCenter@Holy-cross.com.
https://holycrossleonecenter.com/wp-content/uploads/2018/10/Me-with-male-pt-looking-at-office-monitor-hips.jpg
2000
3008
Joseph Corsino
https://holycrossleonecenter.com///wp-content/uploads/2017/11/Leone-Center-Logo@2x.png
Joseph Corsino
2012-08-24 17:44:34
2019-10-19 09:42:24
Top 20 Questions to Ask Your Orthopedic Surgeon Prior to Hip or Knee Surgery