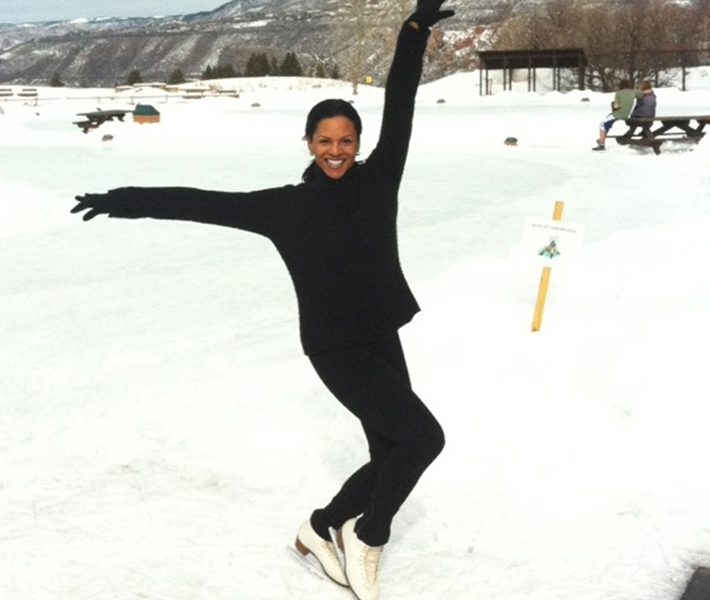 Age Is Not the Determining Factor in Joint Replacement Surgery
Two of the most common questions we receive at The Leone Center for Orthopedic Care are, "How old is too old to have joint replacement surgery?" and "How young is too young to have Joint replacement surgery?"
Although age is important, it is not the most critical factor when determining if a patient is a good candidate for either hip or knee replacement surgery. Instead, age is just one of many variables that must be considered. Each individual's unique and personal situation must be analyzed.
I routinely care for patients well into their 80s or 90s who successfully have a hip or knee replacement. For me, these often are the most rewarding patients to care for because the surgery is so transformative, relieving pain and improving mobility so they can remain independent. Patients often share with me that having independence and not needing to rely on others is the major goal and motivation to have surgery. For some, independence is being able to continue to drive and live on their own; for others it's not having to give up activities such as travel, golf, tennis or dancing.
On the other end of the spectrum, I've cared for many people who are in their 20s, 30s and 40s, who for some reason have developed such a destroyed and painful joint – and have exhausted all conservative treatments – that joint replacement is the only option that will relieve pain and allow them to fully reengage in life, both personally and professionally. When I care for patients who some might deem too young to have a joint replacement, I am humbled by how life-changing the surgery can be and how grateful these patients are. It constantly reminds me why I became a doctor.
Whenever the surgery is being performed on a patient of any age, and is expertly done for the right indications, pain is reliably relieved and this leads to increased function. It is my strong belief that no one should have to live in pain if there is a viable, safe solution. The decision to proceed is not made lightly, but many times it is appropriate if all other forms of treatment and therapies have failed.
Many elderly patients also have other complicating medical conditions that must be understood and, if possible, improved preoperatively and then managed post-operatively. This often requires the patient's physician or a specialist working as part of the team. A great hospital with a proven track record, which provides designated teams specializing in the care of hip and knee replacement patients, also is a must. Because elderly patients often have other serious conditions and/or significant past medical histories, I feel that caring for them in a hospital with full medical services, including ICUs and 24-hour-a-day, in-house intensivist care, is extremely important.  Knowing that I have medical specialists in every field to help me manage their care intra-operatively and after surgery gives me the confidence to care for people whose cases are more complicated and challenging.
Very young patients who are considering hip or knee replacement surgery must be counseled carefully regarding the probable longevity of their prosthetic joints and about which activities they should avoid after surgery. I tell them honestly that if it were me, these are the strategies I'd adapt with the hope of maximizing longevity. Our current surgical techniques have become much more refined and the bearings of prosthetics are a magnitude better than what we had available just a decade ago. In spite of this, I discuss frankly with younger patients that in all probability, at some time in their lives, they will require more surgery to redo the joint. If they're extremely young, maybe more than one revision surgery will be required.
Although the prosthetics are designed so that during revision, only the bearing needs to be changed, (i.e., ball and liner or tibial plastic liner), typically revision surgery is more difficult and often more than just the bearing will need to be revised. Even though our ability to perform these redo surgeries has improved markedly, the first surgery is the most predictable and patients need to respect it as a "true gift." Specifically, I recommend that patients avoid activities with a lot of repetitive impact such distance running. Many times the new joint itself may feel so natural that it does not physically restrict them. Mentally they need to understand the material limits and therefore set limits for themselves. Historically, very young men have done poorly after a hip or knee replacement because the new joint failed relatively early. This is a very frank conversation that I have with every young patient.
Early mobilization, whether young or old, helps to prevent many potential complications and psychologically gives my patients confidence, which results in a faster and better recovery. Many patients will be out of bed walking the same day as their surgery. Other factors that have resulted in patients getting well more quickly include:
Regional anesthesia (when appropriate) combined with a multimodal approach to manage pain. The goal is to prevent pain before it starts. Also, by minimizing parenteral (IV) narcotics and other drugs, we've vastly diminished post-operative complications such as nausea, vomiting, confusion, urinary retention and GI problems.
We do not request that our patients donate blood Patients go into surgery feeling stronger and are not anemic from having donated blood. Patients also lose significantly less blood during surgery than in years past due to improved anesthetic and surgical techniques. The likelihood for needing a post-operative transfusion is now very small.
Patients go home much sooner because they feel better more quickly. Early post-surgery mobilization has helped give patients confidence and regain strength much sooner. For many older patients, in-patient rehabilitation after the acute stay at Holy Cross hospital is still appropriate. The rehab facility must be clean and safe with caring and competent personal. We discuss and begin planning for post-surgical rehab prior to surgery and most patients visit various facilities ahead of time, which again builds confidence.
Patients of all ages are encouraged to prepare for their surgeries with specific exercises that strengthen muscles and improve stamina, which can result in a faster recovery. (You can view these exercises by visiting the hip and knee booklets for which links are found on the "Downloads" page of my website: http://holycrossleonecenter.com/.)
The incidence of hip dislocations after THR also dropped dramatically compared to years past. This is due to more precise and consistent component positioning, improved plastic liner technology, which allows for the use of larger femoral heads and improved surgical techniques to close the surrounding soft tissues. Patients return to normal activities much sooner because their hips heal faster and are inherently more stable.
Recently, a 92-year-old patient returned to our office six weeks after her total hip replacement. She had returned to "work," was driving and wanted to go dancing.
I also recently saw a 26-year-old year woman for her return visit. I replaced her hip when she was just 20 years old after a horrible car accident, resulting in emergency surgery for a crushed pelvis/hip.  She is now married, "working out" and running a doctor's office.
The decision to perform joint replacement surgery for the very young or very old must carefully be considered as with any surgery. I believe there are definite indications where joint replacement surgery is appropriate and truly has the potential to transform lives. You would be amazed how many people are out there who have reached "that age" and are not willing to give up any quality of life.  And, if surgery is right for them, they shouldn't have to.
Read more about this and other pertinent topics on my blog, holycrossleonecenter.com/blog/ or on my website, holycrossleonecenter.com.
https://holycrossleonecenter.com/wp-content/uploads/2012/02/Janine-Mills-Dr.-Leones-patient.jpg
671
710
Joseph Corsino
https://holycrossleonecenter.com///wp-content/uploads/2017/11/Leone-Center-Logo@2x.png
Joseph Corsino
2015-02-16 09:55:58
2022-06-03 16:08:42
Age Is Not the Determining Factor in Joint Replacement Surgery