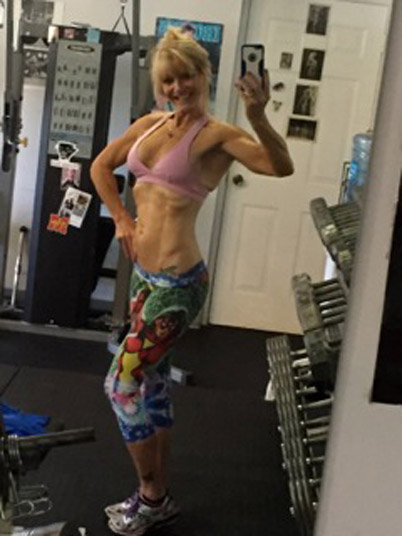 Total Hip Replacement Surgery Can Restore an Active Sports Lifestyle
In several past blog posts, I have discussed how total hip replacement surgery (THR) has been a game changer, not only for some elderly patients who have lost mobility but for younger and older men and women who seek treatment to regain active and/or maintain a vigorous lifestyle. They come to me with the hope and determination of not having to give up but instead getting back to what they enjoy.
I'd like to share with you the experience of Evelyn Rosenblatt. She is wonderful example of how THR has allowed her to remain remarkably active and fit. Just 15 or 20 years ago, I saw a much smaller percentage of similar young, super active patients and back then we would have advised them to give up a lot of activities they enjoy. With surgical techniques that are more refined, prosthetic wear characteristics that now are a magnitude better and the experience of patients, such as Evelyn, who continue to teach us "what is possible," we've really come a long way.
July 2, 2015
My experience with Dr. Leone and his entire office staff has been life changing!  I've been an athlete all my life, playing lacrosse and basketball in college, and still at age 53 I am a national Figure competitor. I teach Health and Wellness at the college level and have my own personal training business.
I was born with hip dysplasia that started to take a toll on my life . . . constant pain and disrupted sleep made me realize that it was time to take action.
I met Dr. Leone in January 2015 and immediately was impressed with his knowledge, patience, confidence and bedside manner!  After our meeting, I knew that he was the one I wanted to do my two total hip surgeries.
I cancelled my other doctor appointments and set my surgery date with Dr. Leone for March 2015. As the surgery date approached, Dr. Leone suggested that I do my second hip surgery two-to-three weeks after the first.  I must admit, I was very hesitant about this approach, but knew I had to do the other side and figured that Dr. Leone knew what I could handle.  His PA Susan was also amazing!  She was so supportive and helpful through this entire process!
So, exactly two weeks to the day I had my first total hip surgery, I did my other hip!  For me, this approach was perfect and my rehab went very smoothly. I was able to decrease my down time by doing them back-to-back and get back to work faster than if I had waited and done the second one later on.
As of this letter on July 2, 2016, I'm now exactly three months out of having the second hip done and am doing awesome!  No more pain or sleepless nights! Thanks to Dr. Leone, Susan and his entire office staff I am back to my hard-core training routine and am feeling NORMAL again!  I took a picture so you could see how well I'm
Many thanks!
Evelyn Rosenblatt
We thank you for your readership. If you would like a personal consultation, please contact our office at 954-489-4575 or by email at LeoneCenter@Holy-cross.com.
https://holycrossleonecenter.com/wp-content/uploads/2018/10/Rosenblatt.jpg
536
402
Joseph Corsino
https://holycrossleonecenter.com///wp-content/uploads/2017/11/Leone-Center-Logo@2x.png
Joseph Corsino
2015-08-21 13:34:46
2019-10-18 10:18:35
Total Hip Replacement Surgery Can Restore an Active Sports Lifestyle