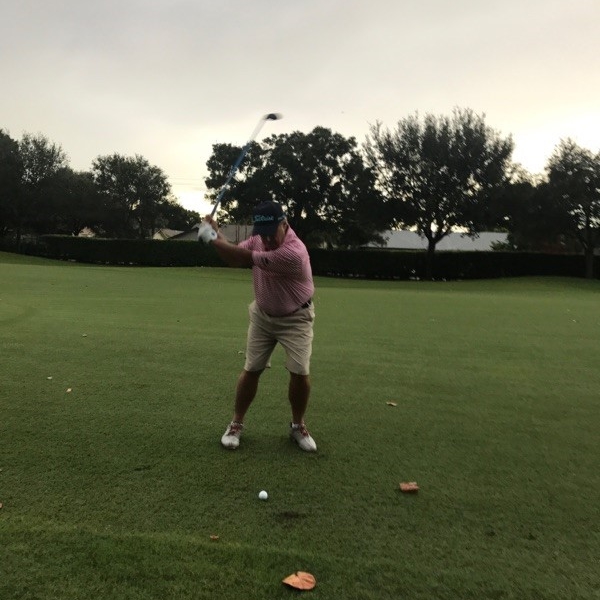 I feel like you have given me a new toy…my total mobility and freedom from pain.
Dear Bill:
On Tuesday, August 8, 2017, one again, I had the pleasure of meeting you, Susan, and Julie this time in connection with my post-surgical evaluation. Although you gave me a clean bill of health in connection with my hip implant surgery, it really was not necessary since I truly cannot find the words to describe how wonderful I feel.
As you know, the deterioration of my right hip because of the avascular necrosis had for some time been gradual, but during the last 2 years the pain and discomfort had accelerated. As you so wisely advised, I would know when it was time for surgery. My discomfort had gotten to the point where I was having extreme difficulty sleeping and my mobility had deteriorated to the point where, as you accurately pointed out, I was long past limping… I was "lurching" from side to side.
You replaced the right hip on June 19, 2017, had me on my feet that afternoon and discharged the very next day. Even days after surgery, I was amazed at how well I felt. At no point did I ever have any real pain, but rather only some minimal soreness. Although I had a prescription for pain, I never needed the medication and did not take any.
I faithfully followed the physical therapy regimen you provided and listened very carefully to your urging that "ice was my friend". What I found most helpful was your suggestion that walking in the pool would be great therapy because it provided appropriate resistance. As soon as my stitches were removed, I committed myself to your pool therapy, building up my speed each week. I really believe that following your advice religiously enhanced my recovery.
It is thoroughly amazing how wonderful I feel and I owe it all to you. I feel like you have given me a new toy… my total mobility and freedom from pain. Your surgical skills are awesome, but, in addition, your care, concern and consideration for my recovery, was beyond compare. I am very grateful for everything you have done and most appreciative that you are my doctor.
All my best regards.
Sincerely,
Jan Douglas Atlas
https://holycrossleonecenter.com/wp-content/uploads/2018/02/Jan-Atlas-golf-photo.jpg
800
600
Joseph Corsino
https://holycrossleonecenter.com///wp-content/uploads/2017/11/Leone-Center-Logo@2x.png
Joseph Corsino
2017-08-23 19:03:37
2018-12-06 12:24:47
I feel like you have given me a new toy…my total mobility and freedom from pain.