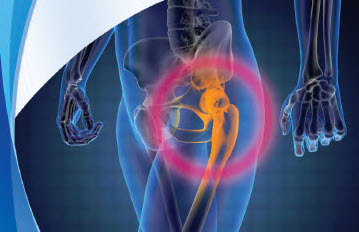 This is the best I have felt in five years.
March 16, 2018
Dear Dr. Leone,
I would like to tell you my story and how very happy I am with the Hip Surgery you performed on me.
Five years ago I attempted hip surgery with another doctor using the frontal approach. Surgery was stopped prior to hip replacement due to missed heart beats. Complete heart check-up revealed no issues and I never did find out what caused that issue.
When I woke in recovery I found that my right leg was totally numb and could not move it. Went to three different nerve doctors to find out that I had femoral nerve damage during the failed hip surgery. While I have gotten back some use of my right leg, it was still weak and not correct. Prior to this failed surgery, I was playing golf, bowling and had a normal life with some hip pain after sports activities.
It was with some reluctance that I decided to look into a second attempt at hip surgery. Several people I know said you were the one to see and that I would have great results.  As you know, six weeks ago you did my hip replacement. My hip pain is gone, I have more range of motion and am able to now exercise my right thigh muscle which previously had the nerve damage. This is the best I have felt in five years and it's only going to get better with some hard work.
I want to sincerely thank you, your staff and Holy Cross Hospital for all your help. Everyone associated with me and my hip replacement were so caring.  I tell people all the time the wonderful staff you and Holy Cross have.
Best wishes to you all and stay the course, you guys are the best!
Sincerely,
Bill Distler
https://holycrossleonecenter.com/wp-content/uploads/2018/12/hip-booklet-cover.jpg
232
359
Joseph Corsino
https://holycrossleonecenter.com///wp-content/uploads/2017/11/Leone-Center-Logo@2x.png
Joseph Corsino
2018-03-21 16:01:37
2018-12-12 16:54:03
This is the best I have felt in five years.