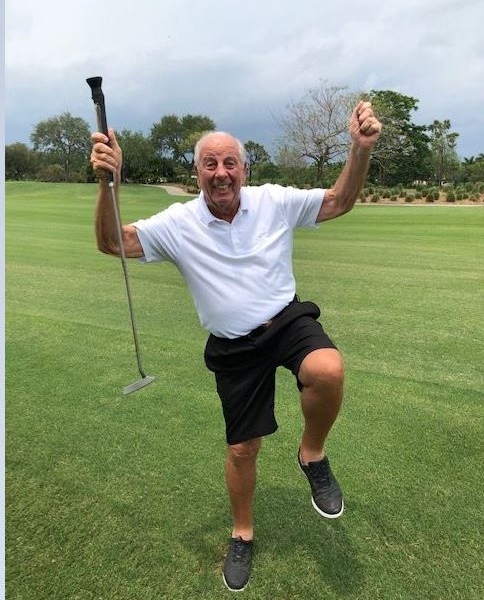 83-year-old golfer with a handicap of 12, owes his golf game and happy life to Dr. Leone after four complicated hip surgeries
Dr. William Leone
The Leone Center for Orthopedic Care
1000 NE 56th Street
Fort Lauderdale, FL 33334
Dear Dr. Leone,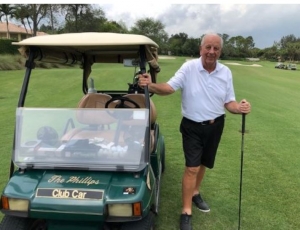 Not a day goes by when I do not think of the Patient/Doctor/Friend relationship that we have developed since my first visit in 2007. I am sure I am not the most challenging case you had in your career, but I must be right up there at the top.
After having undergone four separate hip surgeries with you, I am happy to report that I am still going strong (although I have cut my golf back to only five days a week). By the way my handicap is back down to 12 thanks to you and your outstanding team. Not bad for someone approaching 83 years.
Your patience, compassion and understanding are only surpassed by your diagnostic and surgical skills. You are truly a credit to your profession.
I owe you an incredible debt for helping to put my life and that of my wife's back together on each of those four occasions. I don't know what Susan would have done if I could no longer play. Being a home body is not exactly my strength.
Wishing you continued success in assisting many, many more patients who will certainly benefit from your talents. My fondest regards to Susan, Julie and Rose.
Deeply Appreciative,
Ron Phillips
https://holycrossleonecenter.com/wp-content/uploads/2020/04/golfer-one-leg.jpg
628
484
Joseph Corsino
https://holycrossleonecenter.com///wp-content/uploads/2017/11/Leone-Center-Logo@2x.png
Joseph Corsino
2020-04-17 13:07:48
2022-03-14 12:54:56
83-year-old golfer with a handicap of 12, owes his golf game and happy life to Dr. Leone after four complicated hip surgeries