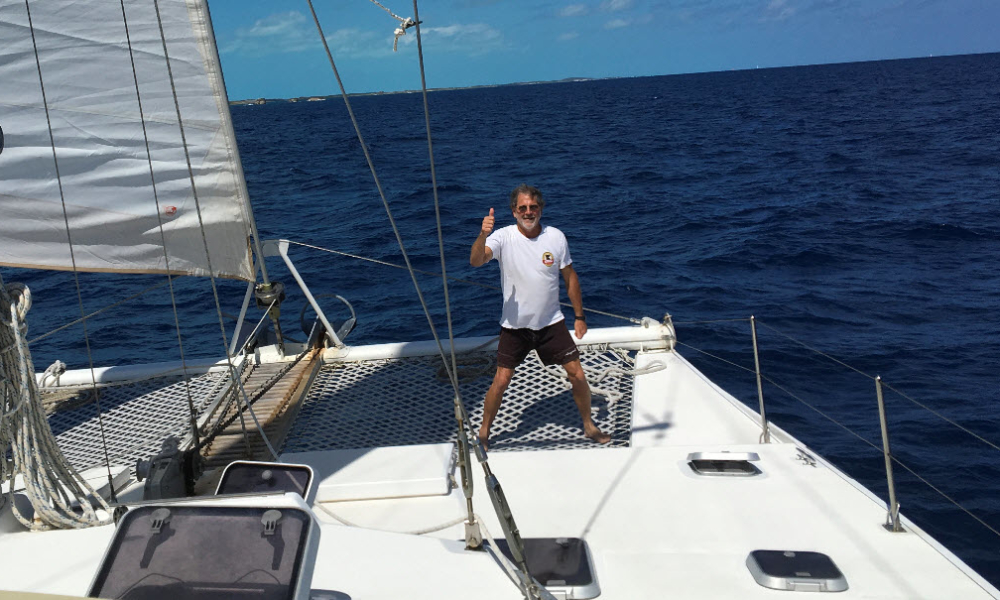 Hip Replacement Patients Share Videos and Photos of Their New, Active Lifestyles
"Look at me now. New Hip, New Life!"
It's one thing to read testimonials about how well people are doing post joint-replacement surgery, whether it's simply being able to move again with ease or getting back to an active lifestyle that previously was cut short.
Please enjoy these videos and "after" photos submitted by a few of my former patients who had hip replacement surgeries.
Sheryl Barber had her left hip replaced last fall. After a few months she was able to get back to doing all of the activities she enjoys, swimming, dancing, long bike rides, workouts at the gym, inline skating and after only six months she was able to get back to her favorite activity, water skiing!  Here's a short video of Sheryl waterskiing on a lake weaving in and out of the buoys.
Joe recently had his hip replaced and after only 10 weeks he was sailing the high seas, pain free! Saying, "All's well and better each day. I thank you all so much. It's a new me." His Caribbean voyage took him through the Bahamas. From Georgetown, Exuma he headed to Spanish Wells, Eleuthera before heading back to Exuma.
Joe Pressendo, 50-something, is a past National and International water skiing champion. He had his right total hip replaced and shared exhilarating photos of himself waterskiing on Christmas Day! Barefoot no less performing his first front toehold following surgery.
After Lindsey Smith's hip replacement, she wrote, "A year ago today we had our first dance in surgery!  I am still so immensely grateful to you and your staff for giving me my life back.  I hope you have all the happiness you give to others. Thank you." Sharing a photo of herself enjoying the outdoors in a kayak.
We thank you for your readership. If you would like a personal consultation, please contact our office at 954-489-4575 or by email at LeoneCenter@Holy-cross.com.
https://holycrossleonecenter.com/wp-content/uploads/2017/08/Joe-Barber-sailing.jpg
605
1016
Joseph Corsino
https://holycrossleonecenter.com///wp-content/uploads/2017/11/Leone-Center-Logo@2x.png
Joseph Corsino
2017-08-23 12:51:32
2022-04-18 07:26:55
Hip Replacement Patients Share Videos and Photos of Their New, Active Lifestyles