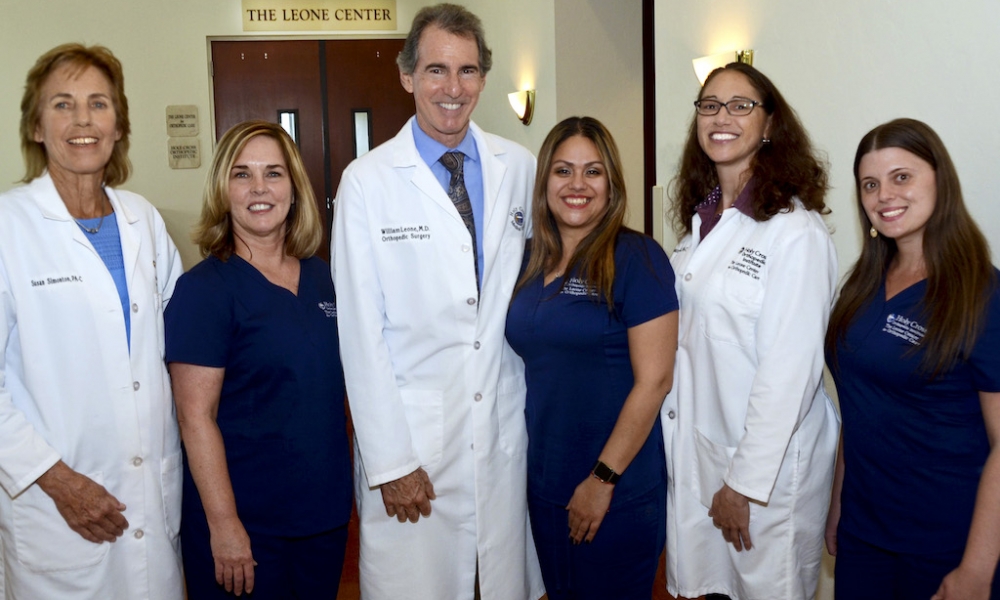 Blog Named in Top 10 Best Orthopedic Surgery Websites
For more than a year, the goal of my medical blog has been to provide information for my readers about the symptoms, treatment and care of hip and knee joint problems.  I thank those of you who follow my posts for taking the time to read and share my views about the latest strategies for hip and knee replacement surgery, including computer navigation and robotics.
Caring for people with complex hip and knee problems is my passion and my calling in life. With that, I strive to help spread understanding about the advances being made in hip and knee replacement surgeries on my blog, on my website and during one-on-one consultations with my patients.
I wanted to share some good news with you. Recently, my blog was included as one of the Top 100 Best Surgery Websites, and one of the Top 10 Orthopedic Surgery Websites by Online Surgical Technician Courses.
It is very gratifying to know that I have reached such a broad audience and I will continue to provide insight both on my blog and website, www.holycrossleonecenter.com.
I have developed a special joint replacement practice at Holy Cross Hospital in Fort Lauderdale, Florida over the last several years, where I combine leading-edge technology and techniques with good old-fashioned patient care in a nurturing environment.  The majority of my patients have been referred to me by family and friends. My staff is exceptional, multilingual and caring, and we cater to patients from all over the world.
We thank you for your readership. If you would like a personal consultation, please contact our office at 954-489-4575 or by email at LeoneCenter@Holy-cross.com.
https://holycrossleonecenter.com/wp-content/uploads/2018/12/staff1_Medium.jpg
819
1024
Joseph Corsino
https://holycrossleonecenter.com///wp-content/uploads/2017/11/Leone-Center-Logo@2x.png
Joseph Corsino
2022-01-21 13:58:09
2022-04-20 13:43:47
Blog Named in Top 10 Best Orthopedic Surgery Websites