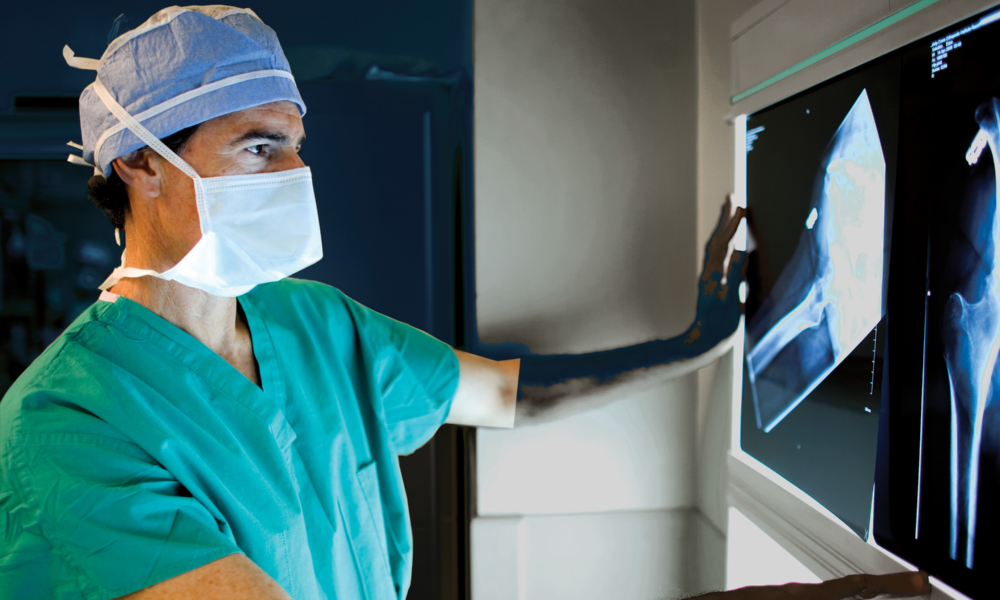 My pain was managed well, and any concerns I had were addressed seriously, with patience, kindness and were resolved.
Dear Dr. Leone and Staff,
I have experienced a myriad of medical mayhem in my life as a patient: from braces on the legs at age 9 months to 3 years to coronary artery disease, breast cancer, and a hysterectomy of fibroids and tumors.  As a caregiver for my father, mother, mother in law, and husband I have experienced heart disease, breast cancer, dementia, and testicular cancer which game me a broad view of the medical industry from the patient perspective.
I have also spent a number of years on the other side of the examining table as a laboratory technician, medical secretary, medical assistant, medical practice manager, and insurance biller.  Both has given me the unique ability to look at a medical practice and see both sides of the spectrum.
I brought all this experience and knowledge to your office after spending much time searching the right surgeon and medical practice to replace both the left and right hips.  Even with my past professional and personal experience along with the research on where to go, there was the usual anxiety and uncertainty that any patient would have.
I need not have worried.  Both in November 2015 and now again in august 2016, the care I received was beyond my greatest expectation.  I found you to be a kind, plain speaking man who used his God-given talents, medical and surgical training and experience to explain to me (in layman's language) each step prior, during, and after.  Your staff was personable, yet professional, my time was respected, and I left feeling that while this was a significant procedure, it was one that would be done well, with personal care, and stilled efficiency.  There were no surprises.  My pain was managed well, and any concerns I had were addressed seriously, with patience, kindness and were resolved.
Dr. Leone, The Leone Center for Orthopedic Care boasts about all that it can do to return patient's lives into healthy and productive lifestyles and you deliver!  Prior to the first hip operation I was unable to exercise.  This was most difficult for me as I am an enthusiastic bicyclist, biking 32 miles at a time.  Walking and standing for more than 5 minutes became difficult.  I gained weight and felt discouraged and hopeless.  The first replacement went as you projected and I was up the same day of surgery with less pain than I had been living with.  In two weeks I was swimming and in six weeks I returned to biking.  I lost 27 pounds between the first and second hip replacement.  At the time of the first replacement you had warned me that the right hip was not far behind but I need not rush and that I would know when it was time.  I waved off that thought but quickly realized that my right hip was limiting my ability to "go the distance".  Having had such a positive experience with my left hip replacement I did not have the anxiety and fear with led me to wait so long with the left.
I write this for two reasons.  One, to thank you and your staff for the quality care you gave me during both my hip replacements.  Two, because I believe that when an individual such as yourself and your staff utilizes their God-given talents in a way that helps, educates, and honors God, that they should know the difference they make in the lives of God's children.
May you and your staff be blessed professionally, and personally as you have blessed those you have served.
Loretta D. Schoen
Medical Advocate, Speaker, Writer & Blogger
https://holycrossleonecenter.com/wp-content/uploads/2017/07/Dr-William-Leone-Xray.jpg
2000
3000
Joseph Corsino
https://holycrossleonecenter.com///wp-content/uploads/2017/11/Leone-Center-Logo@2x.png
Joseph Corsino
2016-09-08 14:02:37
2018-12-08 14:30:11
My pain was managed well, and any concerns I had were addressed seriously, with patience, kindness and were resolved.