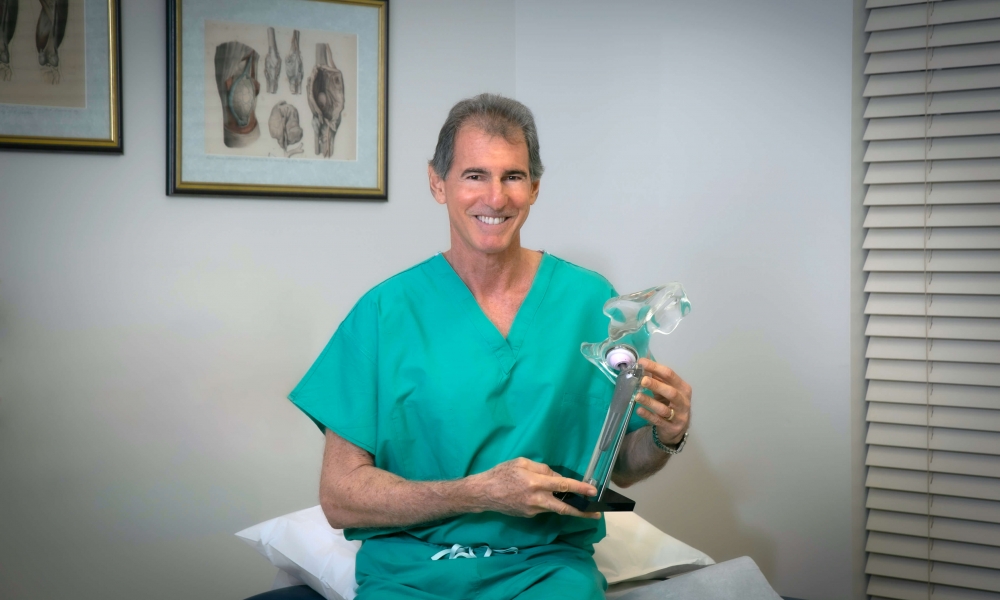 I was finally diagnosed properly. Dr. Leone gave me my life back after two total hip replacements
December 2015
Hello, my name is Jacquelyn Young and I am 59 years old.  On June 1st and June 25th, 2015 Dr. Leone did complete hip replacements on both my hips.
When I arrived there I was in a wheelchair and the pain was well beyond the scale of 1-10, more like 1000.  I had been misdiagnosed by so many doctors over the past 5 years.  Some told me it was stress one told me it was my sciatic nerve. I tried all remedies I could find including acupuncture.  My knees had been hurting me for years. I would go to the orthopedic surgeon who would do the standard X- rays and say I was fine.  Not once, but many times over the last five years.  No one bothered to look up.  My knees were hurting me as my hips were dying.  So the impact of my walking was being taken on by my knees.  I really had gotten to a very bad place.  Stairs, what a joke. I could not stand to cook, clean, work that was a total joke.  To be blunt I no longer had a life.  Each day was one of complete pain.
Then finally I was diagnosed properly and I found myself in Doctor Leone's office.  He gave me my life back!!!!  Sure, the surgeries were very difficult especially back to back.  But it was worth it and I have my life back. I have not had to take a pain pill in five months.
I know that surgery is scary but don't let that stop you from getting your life back.  I walk now with no limp.  I can walk up stairs normally not stopping at each stair to bring my other leg up.  I walk in the mall now, I cook, I clean, I swim, I laugh and enjoy each day.
Truly Dr. Leone is an Angel from God and if you are there pondering should I do this or not, I say to you that you are in the best hands ever.  The staff is awesome too!!!!!
https://holycrossleonecenter.com/wp-content/uploads/2020/12/DEB_6970-2-scaled.jpg
1707
2560
Joseph Corsino
https://holycrossleonecenter.com///wp-content/uploads/2017/11/Leone-Center-Logo@2x.png
Joseph Corsino
2016-01-07 14:21:52
2020-12-04 07:56:44
I was finally diagnosed properly. Dr. Leone gave me my life back after two total hip replacements