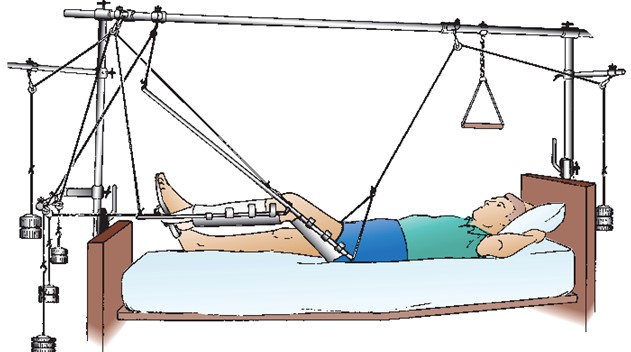 I WALK STRAIGHT AND HAVE NO PAIN. Thanks for the hip replacement that no one else would do!
Dear Dr. Leone,
I could have written this letter several months ago but I was apprehensive because my recovery was remarkably fast and easy.  Since my hip was an incredibly complex case, I wanted to wait and make sure the great results were not short lived.  They have not been.  It's like a new life!
Remember I told you that I saw nine surgeons.  More on that in a moment.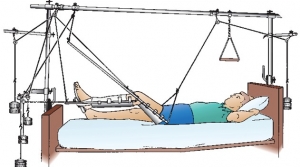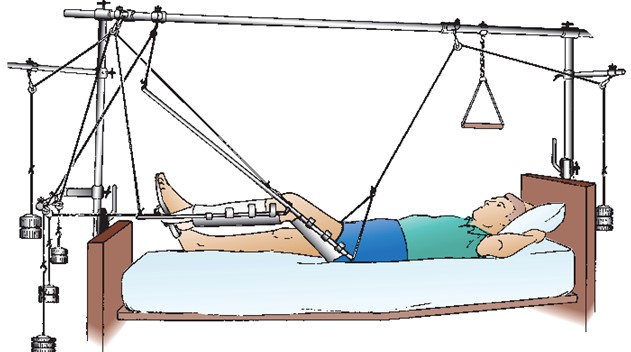 My medical history tells a lot.  I broke my left tibia skiing at age eight.  At age 11, in a near fatal car wreck I broke my left femur.  The femur pieces were pushed together side by side.  In the hospital, I spent three painful weeks in traction to pull the femur pieces apart by a pin placed through the bone below my left knee.  Then the pin with weights attached was removed and I was wrapped in a body cast from my chest to my left toes for another four months.  Two months after the cast was removed, I fractured the left femur again in a bike accident.  I had a cast the length of my left leg for most of the summer.  All this trauma resulted in tremendous knee and hip problems later in life.
I recovered and lived a normal life, playing tennis and other sports, lifting weights, and I did high impact aerobics and kickboxing for years and my range of motion in my left hip and knee was great-extremely wide, but I stopped the impact sports about 10 years ago due to aches in my left knee.  I started using the elliptical at the gym for cardio, in addition to lifting weights and stretching.
Around six years ago I had knee pain and my hip and knee had almost no sideways range of motion even though I did a lot of stretching.  I discovered that spinning gave me the intense workout that I desire, but the pain and minimal range of motion in my left hip and knee make me feel old, tired, and achy.  Spinning was not painful in itself and seemed to keep me flexible, but long walks, walking on uneven terrain and post gym was painful.  I iced my left knee daily.
In 2013, I received my first Synvisc one injection in my left knee which proved beneficial for a year and a half, when I got a second injection.  In 2016, I got a third and a fourth in 2017.  For the first time ever I complained about pain in my left hip and the orthopedist took x-rays which showed a bend near the top of my left femur shaped like a hockey stick, as well as bone on bone arthritis at the hip.  I had never seen an x-ray of my left femur or hip before.  The doctor said this was extremely complex, that I may need to have the femur broken and straightened for a hip replacement, or that I should have hip resurfacing.  He told me to research and find another doctor.
Some days I had knee pain, some days hip pain, some both, some neither.
I did my research, seeing a total of nine orthopedic surgeons including the top hip resurfacing specialists in Tampa and New York.  Five doctors refused to take my case saying it was too complex a procedure.  The hip resurfacing specialists were willing, but after further research, I was scared by the problems of metal ions secreting into my body from the metal on metal prosthetic.  Another was willing but said he would probably cut the leg in half and reset it before the replacement, and that my recovery would take up to a painful year.  I wanted to throw up!
By this time, I had hip and or knee pain every day, and I walked with a side gait that was awful.  My wife said I walked like an orangutan wearing a loaded diaper.   Yes, you are allowed to laugh.
As I shared the horror story with friends and family, various people mentioned your name.  Someone at the gym, then at the hair cutter, and then a friend of my brother all said go see Dr. Leone.  Thank God they did.
My wife and I had an initial consultation with you and Susan Simonton that was so patient, detailed, explanatory and comforting that when you said if I make a decision you would have me come back for additional X-ray views, I replied let's do them now.
You told us you had performed a similar procedure on a 60 year old man who had been in a motorcycle accident at age 18.  You said you would use a short stem prosthetic because the bone canal above the bend in my femur was too short to use a standard full length unit, and you were most confident I would have a successful result.
On September 24, at age 58, I awoke from surgery to hear my wife say "great news they didn't have to cut your leg in half, just a hip replacement!"  Later that day you came to my room with an iPad and showed me an x-ray with my new hip that looked awesome, which I promptly copied on my phone and texted to all my friends and family.   Two days later I went home using a walker and slept in a hospital bed my wife had ordered set up in our dining room since our bedroom is upstairs.  We thought it would be months before I would ever go up those stairs.  A physical therapist came twice that week and just seven days after surgery had me using a cane and walking up those steps.  A few days later I was swimming 30 laps a day in our pool.  After about three months I was back in the gym taking it slow on the bike, but within weeks I was back to spin class.
Everyone has noticed the difference in me, and they all tell me so, saying I walk straight, and I look strong.  I am almost a rock star in spin class.  I feel great!  I have no pain in my hip or knee and my range of motion is wide again.  I don't even put ice on my knee like I did before surgery.  So, the knee pain I had for years before surgery was probably just a nerve from the back or hip going to the knee, and your surgery ended that issue.
I often forget that I ever needed surgery, and I feel like a new person.
Thank you so very much!
Best Regards,
Andrew Verner
https://holycrossleonecenter.com/wp-content/uploads/2019/05/Andrew-Verner.jpg
352
631
Joseph Corsino
https://holycrossleonecenter.com///wp-content/uploads/2017/11/Leone-Center-Logo@2x.png
Joseph Corsino
2019-05-06 17:30:45
2019-05-06 17:31:12
I WALK STRAIGHT AND HAVE NO PAIN. Thanks for the hip replacement that no one else would do!