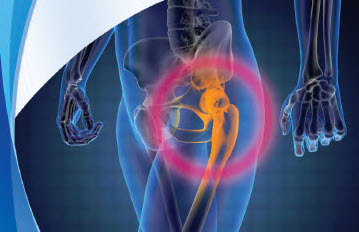 Dr. Leone is a real-life hero in healthcare.
Dear Dr. Leone and staff,
I wish for anyone and everyone to know that since my hip revision surgery, which was meticulously performed by Dr. William Leone on 03/14/ 2016, I have been ever so grateful for the incredible surgical skills that he used to ensure that I was able to regain my quality of life.
In fact, words will seem ridiculously trivial, and I can say with conviction that if not for the genius of Dr. Leone, my life at age 51 would have been enormously diminished.
For my original surgical date of 01/12/16, the surgery was performed five counties north of Holy Cross Hospital and was a botched procedure that left me anatomically unequal, with a pronounced limp, true LLD and severe, debilitating pain.
During my initial visit with Dr. Leone, from the moment he entered the room, my anxiety was reduced from the egregious surgical error that I had endured.
Dr. Leone gave me the hope I needed to endure a remarkably intricate and dangerous surgery to remove and replace the eight-week-old hip hardware.
Dr. Leone, in a kind and firm manner, discussed my condition, and the procedure he was to perform on me – while showing the utmost compassion.
He was also extremely patient as I asked a series of detailed questions that I researched in order to advocate for my own health and well-being.
Prior to our meeting, I educated myself on his cutting-edge P.A.L. System and marveled at Dr. Leone's mastery and surgical skills.
In fact, one of the main reasons for this letter is far deeper than my own personal tragedy which was fixed by Dr. Leone.
More so, this is an appeal for surgeons, like the one who performed this egregious error, to embrace and integrate Dr. Leone's genius invention, which would drastically reduce human/surgeon error, and reduce pain and suffering to patients such as myself.
Without hesitation, I pray for Dr. Leone and his team every day, as Dr. Leone is a real-life hero in healthcare. ·
Thank you for accepting this letter of great gratitude; most respectfully,
Colleen Jeeves
https://holycrossleonecenter.com/wp-content/uploads/2018/12/hip-booklet-cover.jpg
232
359
Joseph Corsino
https://holycrossleonecenter.com///wp-content/uploads/2017/11/Leone-Center-Logo@2x.png
Joseph Corsino
2016-11-17 14:00:25
2018-12-08 14:19:36
Dr. Leone is a real-life hero in healthcare.