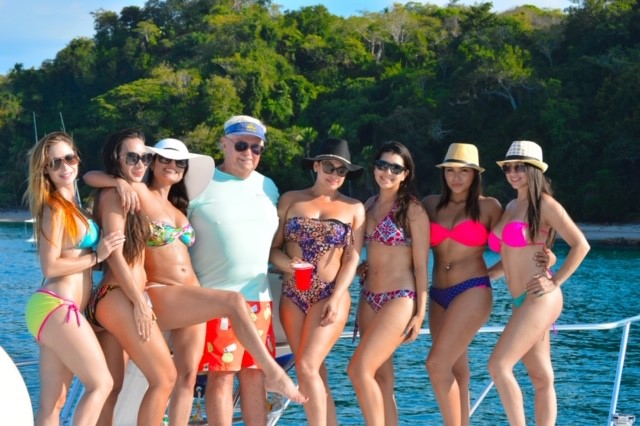 Boats are for more than fishing for this hip and knee surgery patient!
Greetings from Costa Rica Dr. Leone: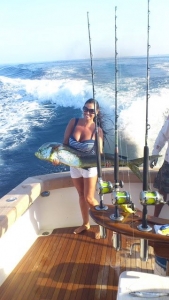 Francini and I want to again thank you and Suzanne together with your entire staff for your great work in restoring my happiness in life. I am also thankful for Francini, my loving companion who provided extraordinary assistance post surgery.
The benefits of concierge medicine make the process much less stressful. Appointments within days not weeks or months, surgery dates quickly scheduled, no crowded waiting room or long waits for attention.
Because I live most of the time in Costa Rica, I especially appreciated your ability to accommodate my travel requirements, keeping them to a minimum. Truly personal and stress free attention to my needs.
You will recall that on my first visit where I wanted to schedule left knee surgery you correctly diagnosed a right hip problem which had suddenly become very symptomatic. Without difficulty you were able to use the date for the knee to do the hip in August. Having had the right knee and left hip replaced 6 years prior in Jacksonville with a tough recovery for the knee I was dreading having the knee done in December. But it turned out my dread was misplaced.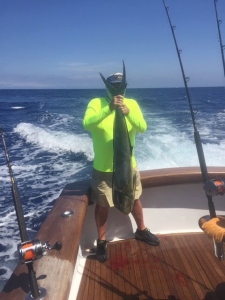 Thanks to your skill the knee went terrifically well. Your technique of doing a spinal, on both procedures, rather than general anesthesia, was a Godsend. Woke up feeling good, alert and ready to start PT which was done the same day. Overnight in the hospital and after 2 therapy sessions I was on my way back to my apartment. Used a walker from the hospital to my car and from my car to the apartment and never used again relying on my cane. The surgery was Dec. 3 and when I returned to your office on Dec. 18 I had been walking without the cane for several days. I was amazed, my home therapist was amazed, and Francini was happy and relieved.
Continued home therapy, checked out of the apartment on the Dec 26. Had three aqua therapy sessions at Palm West in Wellington and headed back to Costa Rica. Three weeks after returning I was Marlin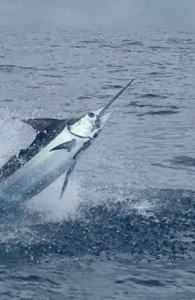 fishing in the Pacific. I continue to do exercises and walking in the pool for an hour and a half every day which is very enjoyable. Planning on my normal routine of swimming for an hour every day soon. Could include now but would be water logged after 2 and a half hours. LOL.
As an aside, for any of your other out of area patients, you might want to advise them to make sure they have nice accommodations while rehabbing. For my hip the place I had was not comfortable but for the knee had a wonderful apartment on the inter coastal which I got from a local company called Fort Lauderdale Stays. Great people to work with.
In closing thanks to a skilled surgeon, self-determination, a wonderful companion, and God, this life changing experience will allow me to enjoy the time I have left. Forever great full to you and the staff Dr. Leone.
Sincerely,
Richard Gordon
https://holycrossleonecenter.com/wp-content/uploads/2019/02/Richard-Gordon-5.jpg
426
640
Joseph Corsino
https://holycrossleonecenter.com///wp-content/uploads/2017/11/Leone-Center-Logo@2x.png
Joseph Corsino
2019-02-18 11:44:29
2019-02-19 12:32:54
Boats are for more than fishing for this hip and knee surgery patient!