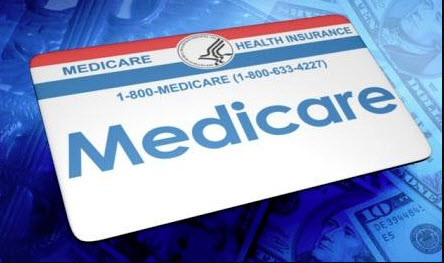 Medicare Study Ranks Holy Cross Hospital One of the Top Hospitals for Hip & Knee Replacement Surgeries
The Centers for Medicare & Medicaid Services (CMS) conducted a study to identify the nation's top hospitals for hip and knee replacement surgery. This study was significant for several reasons.  This is the first time that Medicare has rated hospital performance on two elective procedures. Second, more than a million hip and knee replacements are performed annually in the U.S. and as the number of younger patients having these surgeries increases, joint replacement surgeries are becoming more and more common.  Of that million, about 600,000 hip and knee replacement patients are in the traditional Medicare program.  And most importantly, this study is available now to help the public make more informed choices about care.
Out of the 97 hospitals included in CMS study that ranked better than average in both avoiding 30-day risk standardized readmission and complications following total hip and knee replacement surgeries, only 25 were rated as being better on both measures.  Holy Cross Hospital in Fort Lauderdale was on that list of the 25 best and the only hospital in South Florida.
In a previous blog post, I addressed one of the most common questions for patients facing joint replacement surgery: infection either during or after the procedure. CMS looked at a total of eight complications, two of which measured infection (sepsis within seven days of admission and infection of the joint or wound within 90 days of admission).  Other complications measured included heart attack, blood clots, pneumonia and mechanical prosthesis complications.
This is one of many accolades for Holy Cross, which for three years in a row (2012-2014) also was named one of Healthgrades America's 100 Best Hospitals for Joint Replacement™; has been a recipient of the Healthgrades Joint Replacement Excellence from 2007-2014 and has been listed among the top 5 percent in the Nation for Joint Replacement (2006-2014).
For many years, I have had the privilege to practice at Holy Cross Hospital and have served as an integral part of the award-winning orthopedic team. Our goal at The Leone Center for Orthopedic Care at Holy Cross Hospital is to achieve consistently superb clinical results for our patients and it is very gratifying for me and my team to be able to assure our patients that our strict regimen, before, during and after surgery, is performed in one of the top-ranked hospitals in the country. The Holy Cross Hospital orthopedic floor truly is award-winning and patients as well as their families feel real compassion throughout their care.  I know that my job as a surgeon is made easier and more satisfying because I work with so many dedicated and caring people.
We thank you for your readership. If you would like a personal consultation, please contact our office at 954-489-4575 or by email at LeoneCenter@Holy-cross.com.
https://holycrossleonecenter.com/wp-content/uploads/2018/10/medicare-.jpg
263
444
Joseph Corsino
https://holycrossleonecenter.com///wp-content/uploads/2017/11/Leone-Center-Logo@2x.png
Joseph Corsino
2014-06-19 13:00:32
2019-10-19 09:14:06
Medicare Study Ranks Holy Cross Hospital One of the Top Hospitals for Hip & Knee Replacement Surgeries