FORT LAUDERDALE, Fla. (April 10, 2018) – William A. Leone, M.D., F.A.C.S., head of The Leone Center for Orthopedic Care at Holy Cross Hospital in Fort Lauderdale, was named a 2018 Top Orthopedic Surgeon by Castle Connolly Medical, Ltd., a national healthcare research firm that identifies top physicians and best practices in the American medical profession. This is the ninth consecutive year that Dr. Leone has received this coveted designation.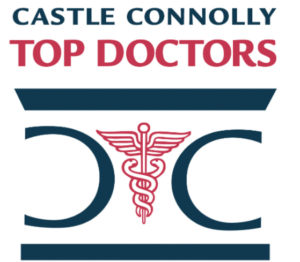 "I am honored to be recognized by Castle Connolly for nine years in a row and ranked among the nation's best orthopedic surgeons," said Dr. Leone. "In addition to employing the latest surgical techniques and technologies, I've always maintained that a meticulous, gentle and compassionate approach to soft tissue handling is equally important in achieving consistently superb clinical results for my patients, allowing them to experience optimal results and much faster recovery times."
With more than 28 years of experience, Dr. Leone has earned a reputation as one
of the country's top orthopedic surgeons for solving complex hip and knee problems. Dr. Leone has helped thousands of patients from around the world by restoring mobility and improving their quality of life. Patients at The Leone Center for Orthopedic Care range from people in their 80s and 90s to those only in their 20s and 30s.
As a key member of the leadership team at Holy Cross Hospital, Dr. Leone has helped garner numerous awards and honors, including one of US News & World Report's Best Hospitals (nationally and regionally) for Orthopedics.
For more information about The Leone Center for Orthopedic Care at Holy Cross Hospital, please call 954-489-4575 or visit holycrossleonecenter.com.
https://holycrossleonecenter.com/storage/2018/06/Leone-Patient-01@2x.jpg
1410
1440
Dr. William Leone
https://holycrossleonecenter.com//wp-content/uploads/2017/11/Leone-Center-Logo@2x.png
Dr. William Leone
2018-04-10 11:00:05
2018-11-08 13:59:10
Dr. Leone Named 2018 Top Orthopedic Surgeon by Castle Connolly Medical