Posts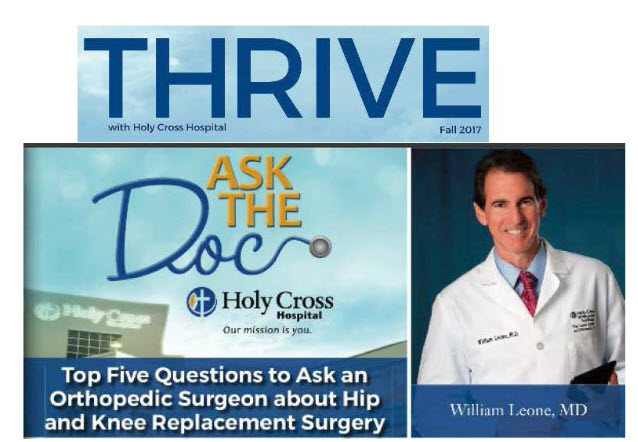 https://holycrossleonecenter.com/wp-content/uploads/2017/10/thrive.jpg
442
638
Dr. William Leone
https://holycrossleonecenter.com///wp-content/uploads/2017/11/Leone-Center-Logo@2x.png
Dr. William Leone
2017-10-01 10:54:27
2019-09-25 15:56:37
Thrive Magazine: Top 5 Questions to Ask an Orthopedic Surgeon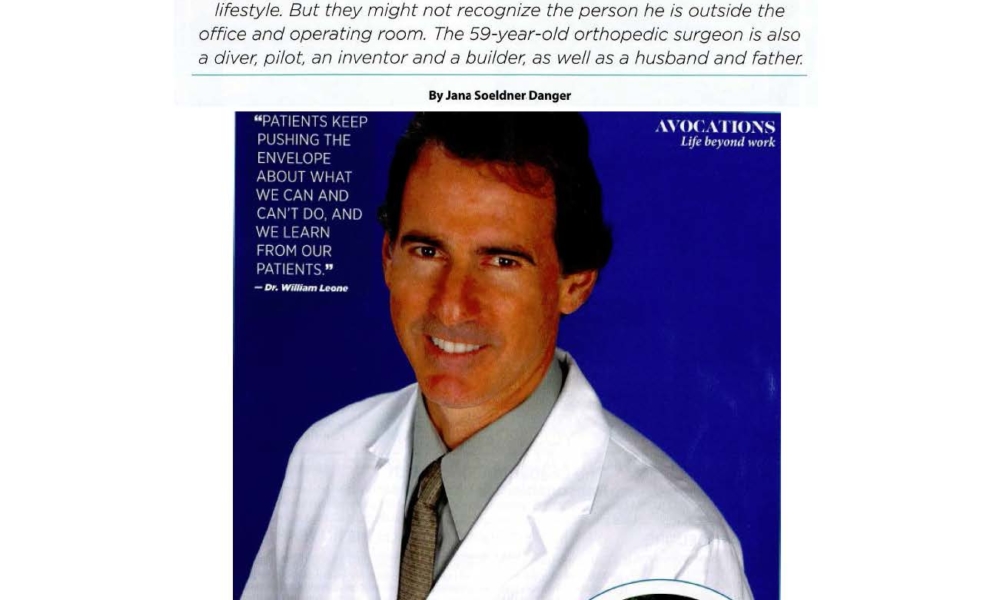 https://holycrossleonecenter.com/wp-content/uploads/2018/10/Prime-Magazine-August-2017-In-the-Moments-with-Dr.-Leone-profile_Page_1.jpg
1683
1301
Dr. William Leone
https://holycrossleonecenter.com///wp-content/uploads/2017/11/Leone-Center-Logo@2x.png
Dr. William Leone
2017-08-01 10:55:27
2018-10-19 13:39:19
Prime Magazine: In the Moment With Dr. Leone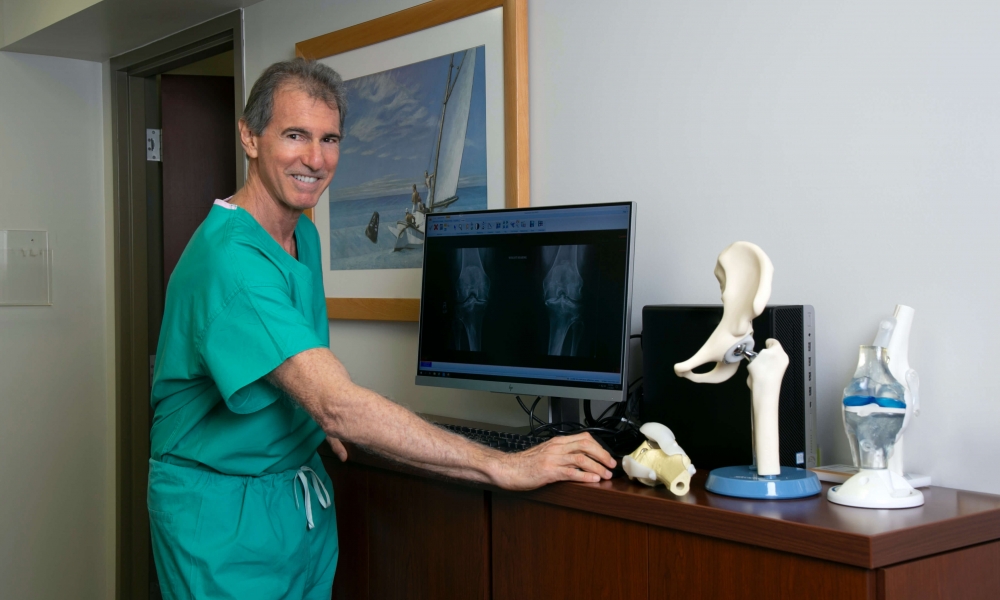 In a previous blog, "Why Joint Replacement Patients Are Getting Well so much Faster Today," I described the reasons why patients are getting well so much faster today than even just a few years ago. This partially is due to new and improved surgical techniques and prosthetics, as well as better pain management and prevention strategies.
https://holycrossleonecenter.com/wp-content/uploads/2020/12/DEB_7010-2_R-scaled.jpg
1707
2560
Dr. William Leone
https://holycrossleonecenter.com///wp-content/uploads/2017/11/Leone-Center-Logo@2x.png
Dr. William Leone
2016-11-10 15:24:23
2020-12-01 13:27:24
Steps You Can Take to Ensure the Best Result and Best Experience when Having a Hip or Knee Replacement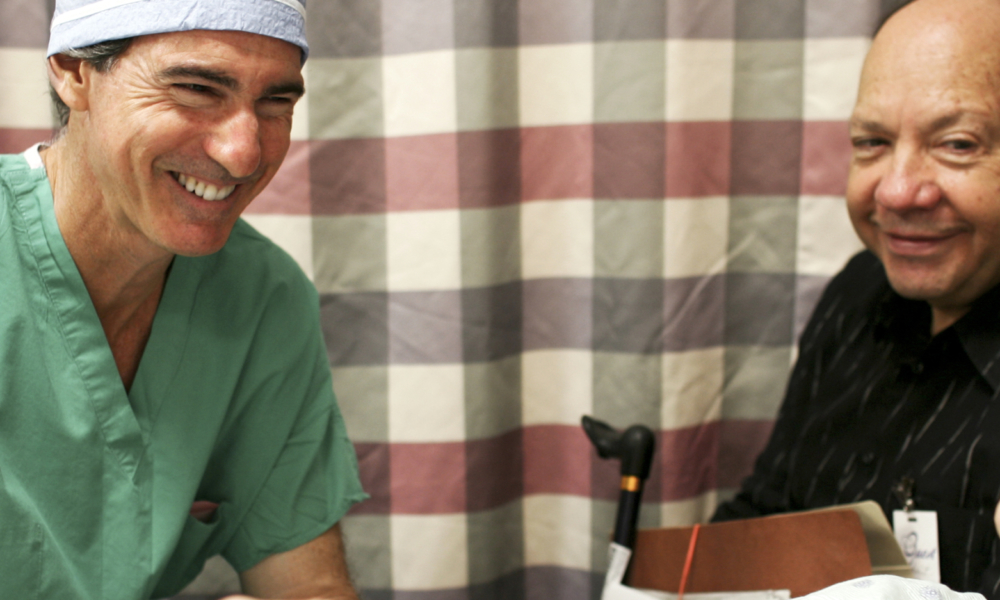 In the third and final blog of my Q&A series, here are the most common questions I'm asked about joint replacement surgery, many focusing specifically on the knee.
https://holycrossleonecenter.com/wp-content/uploads/2018/10/about-e1540393209624.jpg
937
2545
Dr. William Leone
https://holycrossleonecenter.com///wp-content/uploads/2017/11/Leone-Center-Logo@2x.png
Dr. William Leone
2015-09-25 08:45:00
2019-10-18 10:15:36
Joint Replacement Surgery Q&A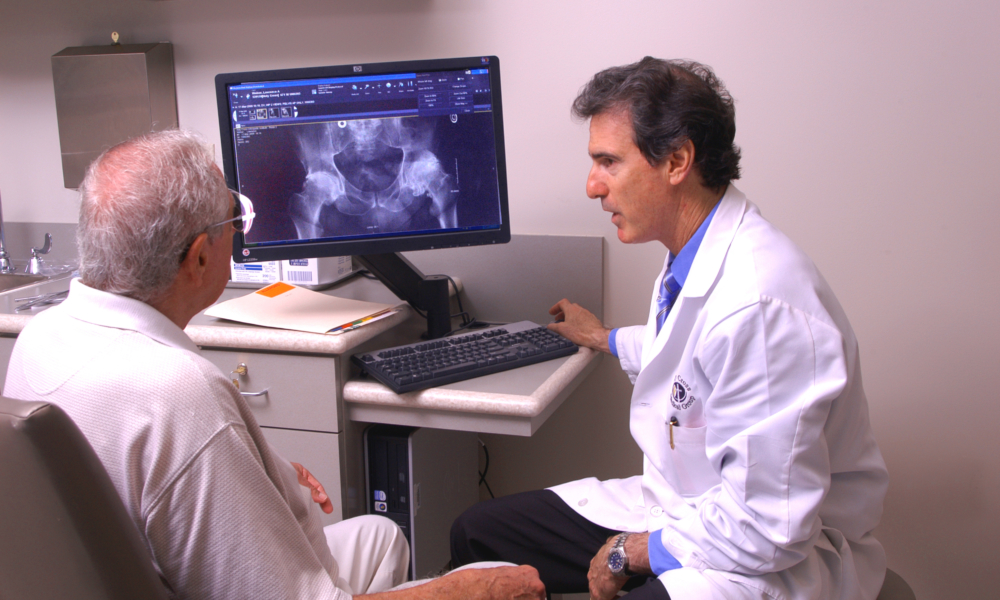 - On my medical blog, I have discussed many topics surrounding…
https://holycrossleonecenter.com/wp-content/uploads/2018/10/Me-with-male-pt-looking-at-office-monitor-hips.jpg
2000
3008
Dr. William Leone
https://holycrossleonecenter.com///wp-content/uploads/2017/11/Leone-Center-Logo@2x.png
Dr. William Leone
2012-08-24 17:44:34
2019-10-19 09:42:24
Top 20 Questions to Ask Your Orthopedic Surgeon Prior to Hip or Knee Surgery