Dear Dr. Leone,
On July 4, 2013 I was nearing the end of 18 months in Afghanistan and serving as a representative for US Customs and Border Protection. On that particular day I was at a remote combat outpost located close to the Khyber Pass on the border with Pakistan.  The following photo was taken at the pass the year before, in 2012.
We celebrated our nations independence by adding a twist to our regular workouts. We donned our kits which on average weighed 60 pounds and proceded to make the 1000ft ascent up the winding narrow dirt road to the outpost perimeter. For a 55 year old guy with a hip replaced in 2009 and a knee replacement in 2010 it was an accomplishment. Little did I know then that two years later to the month I would be receiving some of the best orthopedic surgical care in the world and specifically by you and your staff.
Shortly before my tour in Afghanistan ended I learned that significant issues existed with the appliance used in my hip replacement in 2009. In March 2014, revision surgery was done at my local hospital. Three weeks after the surgery I sustained a fracture of the femur and ironically the event took place at the hospital in Georgia where the cobalt/chromium level in my blood stream was being checked.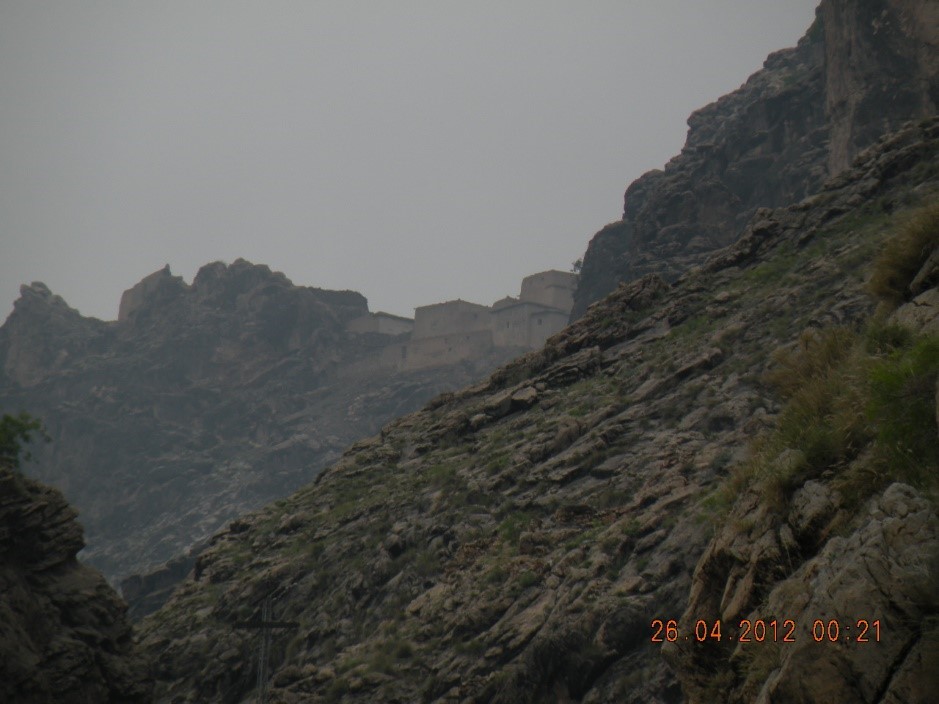 The fracture resulted in another surgery and 10 days of hospitalization. I spent the next 8 weeks or so on one leg.
By early 2015 an aggressive focus on my physical rehabilitation was bearing some positive results. But something was wrong.
As hard as I worked out I just could not regain the strength I had in my hip and thigh area where the surgeries had been performed. My gait had changed. I felt as if I was limping and discernably unbalanced. I also felt constant pain and irritation. I even lost the ability to sleep uninterrupted. The most rest I could get was maybe an hour at a time.
Dear friends of ours who were concerned for my physical well-being recommended that I see you. We are so glad we took their advice. I can't begin to express our appreciation for the care I received and the consideration given to my wife.
You are not just a world class orthopedic surgeon but also a leader as evidenced by your staff. They exemplify professionalism and the care provided at Holy Cross hospital was outstanding.
You and your staff have my profound gratitude.
Warmest regards,
Michael Duffy Powell
https://holycrossleonecenter.com/storage/2018/10/Michael-Powell-2-.jpg
907
1210
Dr. William Leone
https://holycrossleonecenter.com//wp-content/uploads/2017/11/Leone-Center-Logo@2x.png
Dr. William Leone
2015-11-12 16:51:36
2018-12-10 12:34:28
Dr. Leone is not just a world-class orthopedic surgeon but also a leader as evidenced by your staff.